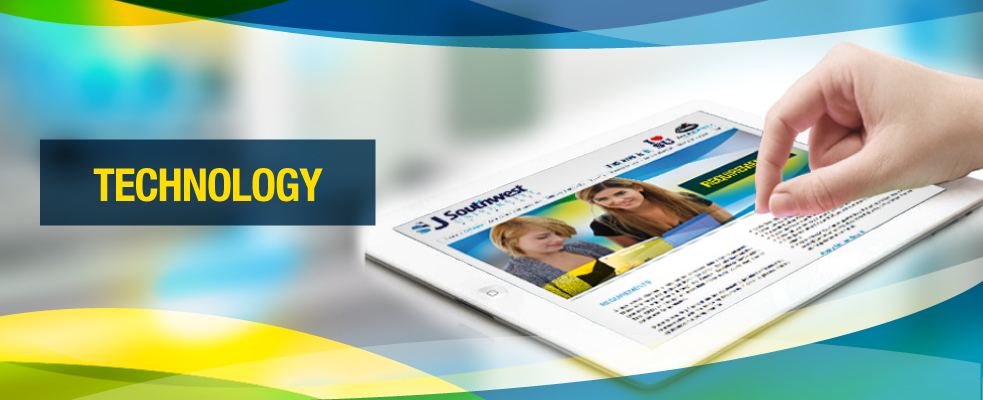 ISN'T IT TIME TO LEARN WITH TODAY'S TECHNOLOGY?
Southwest University WENT GREEN!
Southwest University is proud to be one of the first universities in the United States to go digital using today's technology. All your textbooks are downloaded to an iPAD or AirMac that you get to keep even after you graduate! The iPAD is for Associate Program Students and the AirMac is for Bachelor's Degree students only.