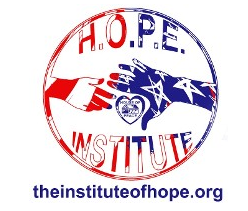 Help us help those that have proudly served out country by contributing to our blanket drive.  Bins are available in our main campus lobby until December 18th. for students, faculty and staff to place their blanket donation.
H.O.P.E. Institute provides education, services, and support to female Veterans in need. Our organization helps you achieve personal and financial independence through a development plan made just for you. This plan includes on-site classes, community services, employment training, and educational opportunities to help you get back on your feet. Even after you leave our program, we provide follow-up services to ensure a smooth transition into your new home and lifestyle.
Please contact Ms. Vivian or Mr. Taylor with any questions.