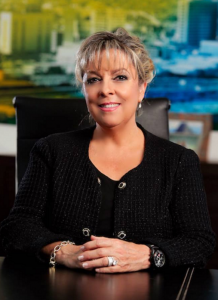 We are PROUD to announce that Yolanda Arriola, Southwest University's President is the recipient of the 2016 Texas Small Business Person of the Year Award.
She is also in the running for the 2016 National Award.
Nominated by: El Paso Hispanic Chamber and by Women's Business Border Center
CONGRATULATIONS Mrs. Yolanda Arriola!