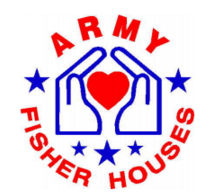 Southwest University is proud to support our military men and women.  During December and ending on December 18th., we will have bins in our main lobby area for students, faculty and staff to bring items needed at the Fisher House.  Don't know what to donate?  We have a "wish list" for you to make it easier.
Our House Really Needs:
Paper Towels
Toilet Paper
Laundry Soap for HE Machines
Bounce Dryer Sheets
Dish Soap
Dishwasher Soap
Paper Plates
To-Go Coffee Cups
Plastic Cutlery
Pledge
Windex
Hoover Carpet Machine Cleaner
Toilet Bowl Cleaner
Tub and Tile Cleaner
Multi-surface Cleaner
Resolve Carpet Cleaner
Hand Soap
Keurig Coffee Regular and Decaf
Travel Size Toiletries
Toothbrushes
Please contact Ms. Vivian or Mr. Taylor with any questions.