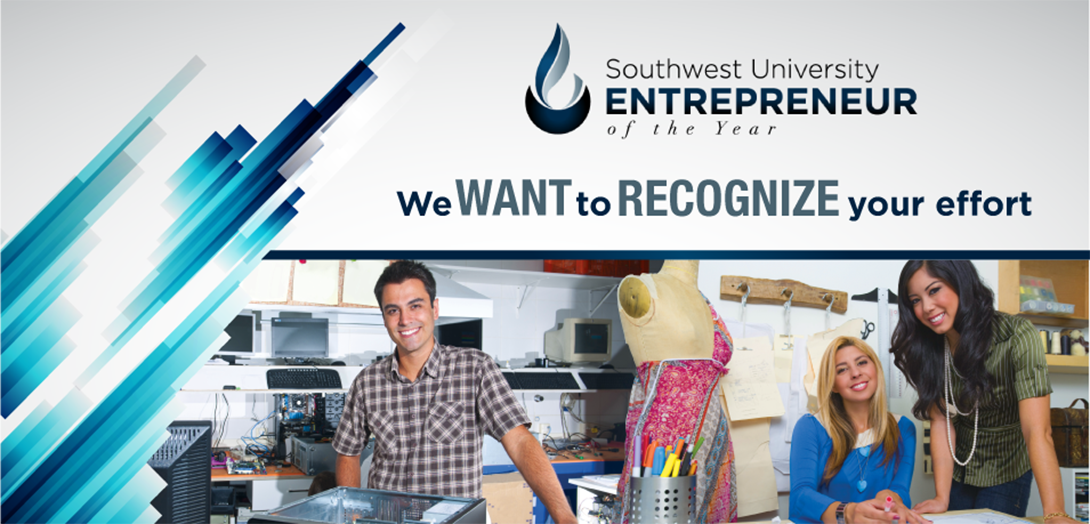 Congratulations to our Nominees
We would like to congratulate the 2015 nominees of the first annual Southwest University Entrepreneur of the Year Award.
The award has been founded on the principles of locally owned and operated businesses. These distinguished awards will be presented to the nominees who have set the new standard on business growth and development in the
El Paso region.
The list of nominees is currently being finalized and will be published on this page along with a picture and short bio for each nominee. On behalf of Southwest university, we would like to extend our sincere appreciation to all nominees for their time and dedication in completing the nominee application and process.