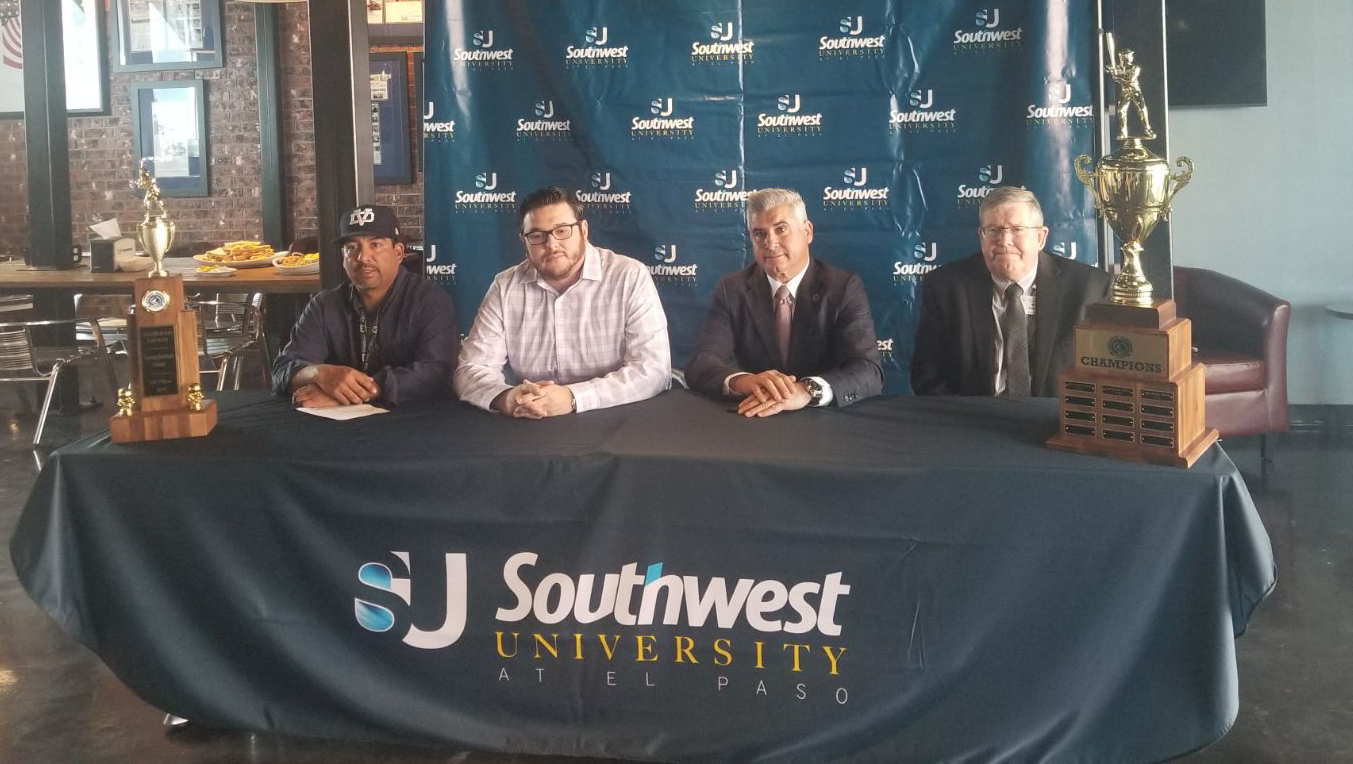 Southwest University continues to join forces with the Ysleta Independent School District to create our 4th Southwest University Spring Baseball Classic. We have 3 major Districts involved this year: Ysleta, Canutillo, and Clint. Our goal is to showcase the student athletes and gather national attention to this baseball city and promote our high school student to a level of national recruitment.
 The Southwest University Spring Baseball Classic will be as follows: March 8-10 at the following Baseball Fields: Canutillo, Hanks, Horizon, Riverside, Ysleta and Del Valle High School.
The participating schools are as follows: Del Valle, El Paso, Cesar Chavez, LPI, Ysleta, Mt. View, Andres, Cathedral, Horizon, San Elizario, Tornillo, Austin, Riverside, Fabens, Buckeye, Pebble Hills, Hanks, Chapin, Clint, Bel Air, Canutillo, Eastlake, Anthony, Faith.
WE OUR PROUD TO ANNOUNCE OUR 4th SOUTHWEST UNIVERSITY SPRING BASEBALL CLASSIC TO SERVE OUR YOUTH COMMUNITY
PLEASE JOIN US MONDAY MARCH 5, 2018@ 2:00PM