At Southwest University we have made a strong effort to combine educators, students, and a dynamic learning environment. Our faculty have accumulated years of experience in their area of expertise.
We have made it a priority for our team to not only be graduates of their respected fields, but also have had real world experience in their area of study to enhance our students experiences further.
Students are able to participate in an intimate setting and able to get hands on tutoring and one on one guidance, when necessary. All of this in a unique campus utilizing all of today's latest technology.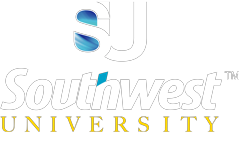 GAINFUL EMPLOYMENT
The list on the right contains consumer information regarding each, certification and degree program offered at Southwest University. Please click on any of the following links for specific information.
COLLEGE OF DIGITAL TECHNOLOGY
COLLEGE OF BUSINESS
COLLEGE OF TECHNOLOGY TRADE
COLLEGE OF NURSING
College of Trade Technology
College of Digital Technology