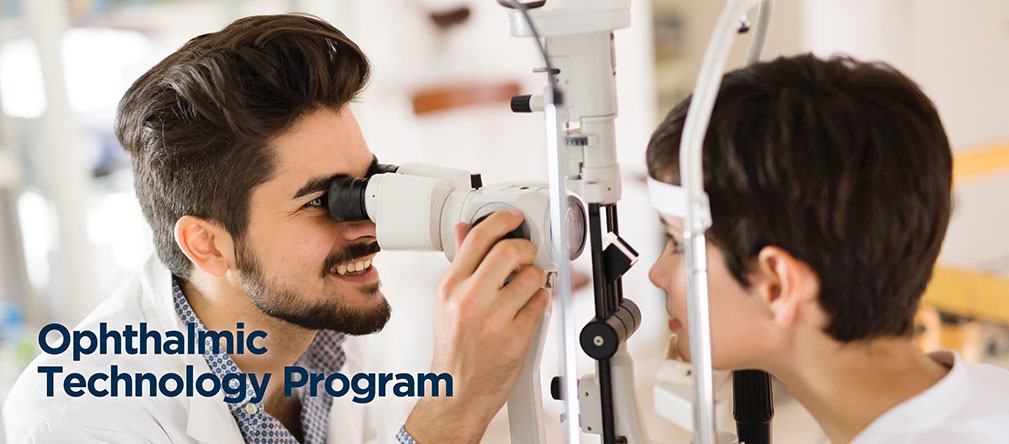 18 MONTH DEGREE PROGRAM
The Ophthalmic Technician Program prepares the student to assist Ophthalmologists and other Eye Health providers in detecting, diagnosing, treating and proper follow up on the patient's eye care.
The student will become well acquaintance with the development and structures of the human eye, the way it functions, internally and externally, and will get familiar with the different ophthalmic diseases regarding etiology, signs and symptoms, and treatment.
There is a strong emphasize of the properties of light and geometric optics, including refraction and reflection, comprehending the principles of vision.
After completing the program, students may pursue certification by the Joint Commission on Allied Health Personnel in Ophthalmology (JCAHPO).
Healthcare is one of the largest industries in the country and organizations need people who understand the different aspects of a healthcare business environment.  These individuals are responsible for making sure facilities stay organized, compliant, on budget, and efficient.  According to the Bureau of Labor Statistics, job growth is expected to increase 22% by 2022.  Southwest University will prepare you with the foundational knowledge and skills necessary to lead you to positions in doctor's offices, nursing homes or hospitals.  Be a part of an industry that is in high demand and has an excellent earning potential.
19.5 MONTH DEGREE PROGRAM
These individuals can find a career in a hospital or private clinical setting. They are critical in contributing information so that physicians can diagnose patients and format treatment regimens. These technicians become competent in the collection, analysis and interpretation of human specimen.
15 MONTH DEGREE PROGRAM
This program is designed to prepare students for careers in health administration. Students will understand the principles and practice of health care regarding administration, management, law, economics, and policy. Students will gain knowledge in health record maintenance, medical insurance processes, and healthcare classification systems. Students will also learn management principles towards team building, collaborative decision making, and financial skills.
15 MONTH DEGREE PROGRAM
An Associates in Applied Science degree in Medical Coding and Billing Systems prepares individuals for a career in the health care industry as coding and billing specialists. These administrative professionals prepare and submit paperwork necessary for insurance and billing purpose. Students will learn computer application skills, interpersonal coding and billing procedures. Graduates of this program can expect to be hired at insurance companies, hospitals, long term care facilities, public health agencies, outpatient facilities, doctor's offices, and many other employment settings related to the health care administration field.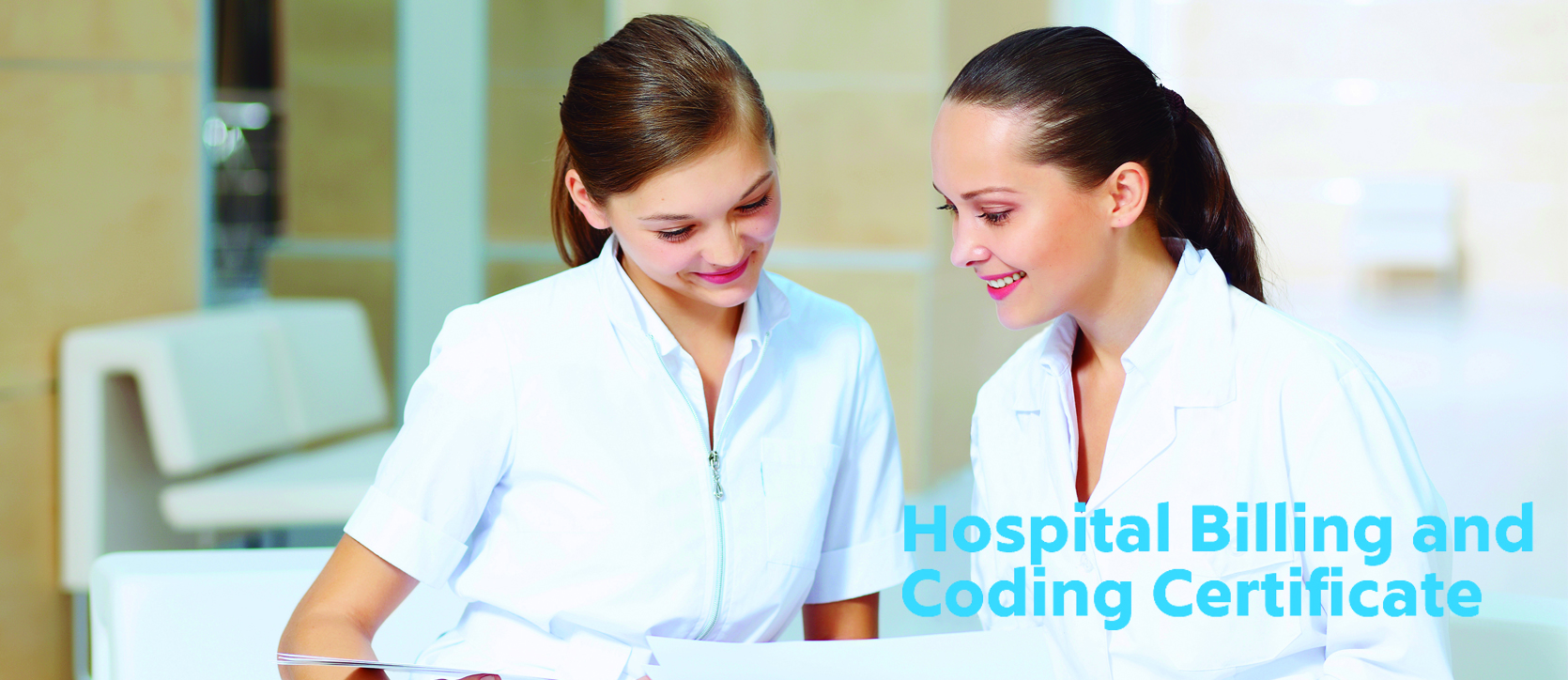 9 MONTH CERTIFICATE PROGRAM
A Certificate in Hospital Billing and Coding prepares current coding specialists for a career in the hospital coding and reimbursement realm. Hospitals seek knowledgeable professionals who understand the guidelines and principles of ICD-10-PCS and MS-DRG (Medicare Severity Diagnosis Related Groups) for proper reimbursement. This nine month program is uniquely designed to prepare coders who work in an outpatient setting, the training necessary utilizing these principles.
9 MONTH CERTIFICATE PROGRAM 
12 MONTH AAS DEGREE PROGRAM
Our Medical Assistant Program is designed to assist students in gaining the necessary skills to be skilled in data processing operations, records management, medical billing and coding and certain non invasive clinical procedures necessary to work in today's medical environment. Program graduates will develop the knowledge and skills in the areas of medical administrative duties, such as recording vital signs, medical histories, arranging for hospital admission and laboratory services, purchasing supplies, billing and bookkeeping; certain clinical duties such as preparation of laboratory specimens, disposing of contaminated specimens, sterilizing medical instruments, preparing patients for examination; delivering patient instruction, authorizing drug refills as directed and processing telephone prescriptions to the pharmacy.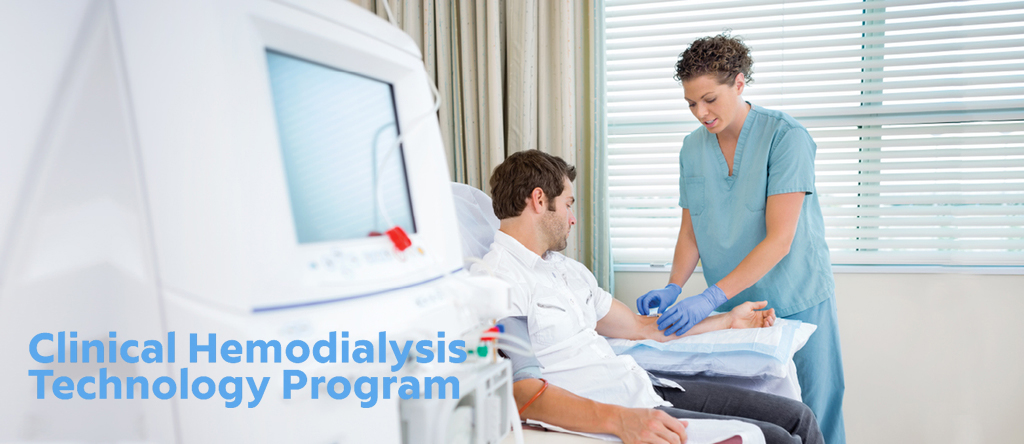 11 MONTH CERTIFICATE PROGRAM
The Clinical Hemodialysis Technician Program teaches students how to work with renal failure patients and how to properly use hemodialysis equipment.
The program focuses on helping students learn certain clinical duties such as preparation of laboratory specimens, disposing of contaminated specimens, sterilizing medical instruments, preparing patients for examination; delivering patient instruction, vital signs, obtain vascular access, and work comfortably with patients and their families.
Additionally, successful graduates will be proficient in customer services skills, business correspondence, and computer skills.  Program graduates will be eligible to become a dialysis technician, medical assistant, medical coding specialist, or a medical assistant in a doctor's office or a public or private health care facility; or in a clinical laboratory.